Two new
UNESCO World Heritage Sites in Africa
for 2009
The information below includes material excerpted from the news releases of UNESCO:
The Ruins of Loropéni
(Burkina Faso). Cultural Site
The 11,130m2 property, the first to be inscribed in the country, with its imposing stone walls is the best preserved of ten fortresses in the Lobi area and is part of a larger group of 100 stone enclosures that bear testimony to the power of the trans-Saharan gold trade. Situated near the borders of Côte d'Ivoire, Ghana and Togo, the ruins have recently been shown to be at least 1,000 years old. The settlement was occupied by the Lohron or Koulango peoples, who controlled the extraction and transformation of gold in the region when it reached its apogee from the 14th to the 17th century. Much mystery surrounds this site large parts of which have yet to be excavated. The settlement seems to have been abandoned during some periods during its long history. The property which was finally deserted in the early 19th century is expected to yield much more information.
View Larger Map
Cidade Velha, Historic Centre of Ribeira Grande
(Cape Verde). Cultural Site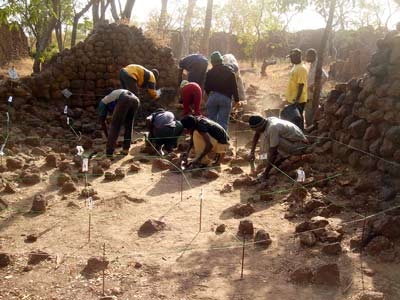 The town of Ribeira Grande, renamed Cidade Velha in the late 18th century, was the first European colonial outpost in the tropics. Located in the south of the island of Santiago, the town features some of the original street layout impressive remains including two churches, a royal fortress and Pillory Square with its ornate 16th-century marble pillar.
View Larger Map
2008 saw the addition of 2 sites
, while
2007 added 4
in Africa. That brings the total to 78 out of 890, or 8.8% of the World Heritage Sites in Africa, up 0.2%. Both Burkina Faso and Cape Verde added their first World Heritage Sites this year, raising the total to 29 African nations with some WHS status.
The
full list
is available, with
convenient statistics
and
interactive maps
at the
UNESCO World Heritage Site website
.